"Annabelle" Picasso - renaming the painting 01/02/2018 automatic translate
Richard Kering, the owner of the painting, decided to rename the "Girl with a red beret and pompom." Many experts in the field of art consider his act arrogant and discuss the legality of this move.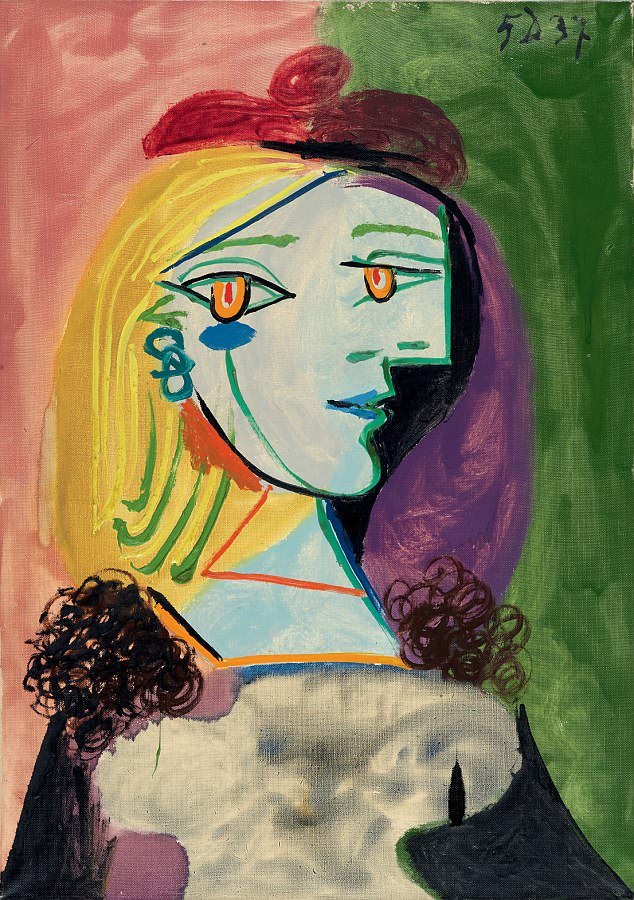 Is it possible that Richard Kehring, the owner of this picture, understands the history of art better than the scientists who criticized him for renaming his Picasso? Kering bought this glittering masterpiece in 1937 for 20-30 million pounds sterling under the name "The Girl with the Red Beret and Pompom" with a new, absurdly self-assured name: Annabel.
When Vermeer wrote a mysterious portrait of a young woman, he did not call her "A Girl with a Pearl Earring." This is a nickname, settled over the centuries. "Laughing Cavalier", "Night Watch", "Meninas" - all these are names that were invented later. Until recently, artists did not bother to invent names for their creations.
The real heroine of this picture is Picasso's lover, Marie-Terese Walter. The painting was performed the same year that Pablo painted Guernica. Probably, Kering did not know or ignored the history of the picture. What the owner of Annabel did with ridiculous arrogance is an attempt to eliminate complex, elusive processes through which works of art acquire their names for centuries.