Igor Dremin: Xu Peicheng "The Monkey King: Journey to the West" 18/10/2017 automatic translate
The exhibition of the famous Chinese artist and calligrapher Xu Peichan "The Monkey King: Journey to the West" was opened to the public in the building of the Moscow City Duma on June 6, 2017.
Xu Peicheng is an active participant in China's social and political life in the field of cultural policy. He is a member of the Union of Artists of the People's Republic of China, as well as deputy chairman of the Committee on Culture of the Chinese People's Friendship Society with Foreign Countries. This exhibition and the artist's visit to Russia are timed to the realization of the cultural agenda of Xi Jinping's initiative "One Belt - One Way".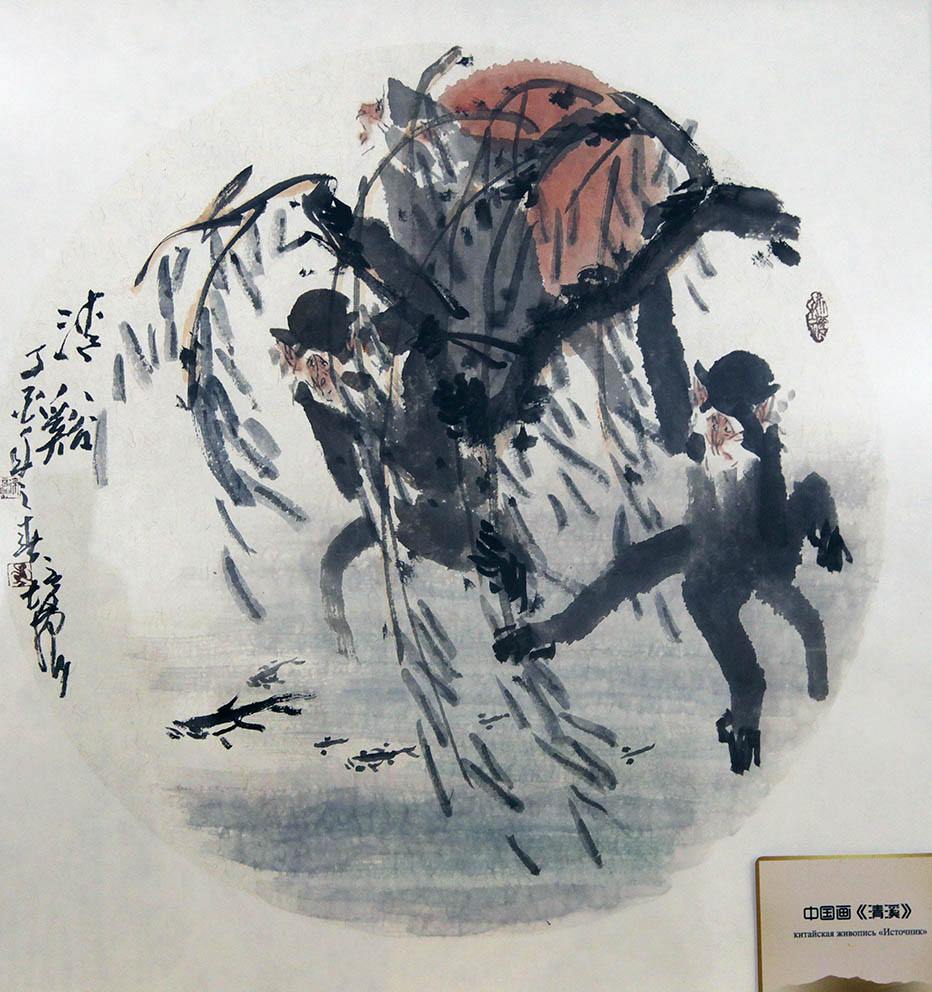 Xu Peichen is on the list of the most successful contemporary artists working in the animalistic genre, which occupies a central place in Chinese painting, significantly differing from the European one. The artist works in traditional techniques, the so-called Shuaimo Hua, which involves the use of carcasses and water-based paints on silk or paper. For this style, as a rule, the absence of precise contour lines is typical, the pictures are written directly by painting the "texture" of the depicted object.