Mysore Palace - Indian fairy tale automatic translate
Mysore Palace, another name of which is the Palace of Amba Vilas, is located in the city of Mysore. It was in this palace from the ancient times that the residence of Maharaja Mysore was located.
Originally, the palace was built by the clan of the Vodeyars in the 17th century. A little later the building of the palace was destroyed, and then rebuilt. The construction of the palace, which is seen and visited by tourists today, was started in 1897, and completed by 1940.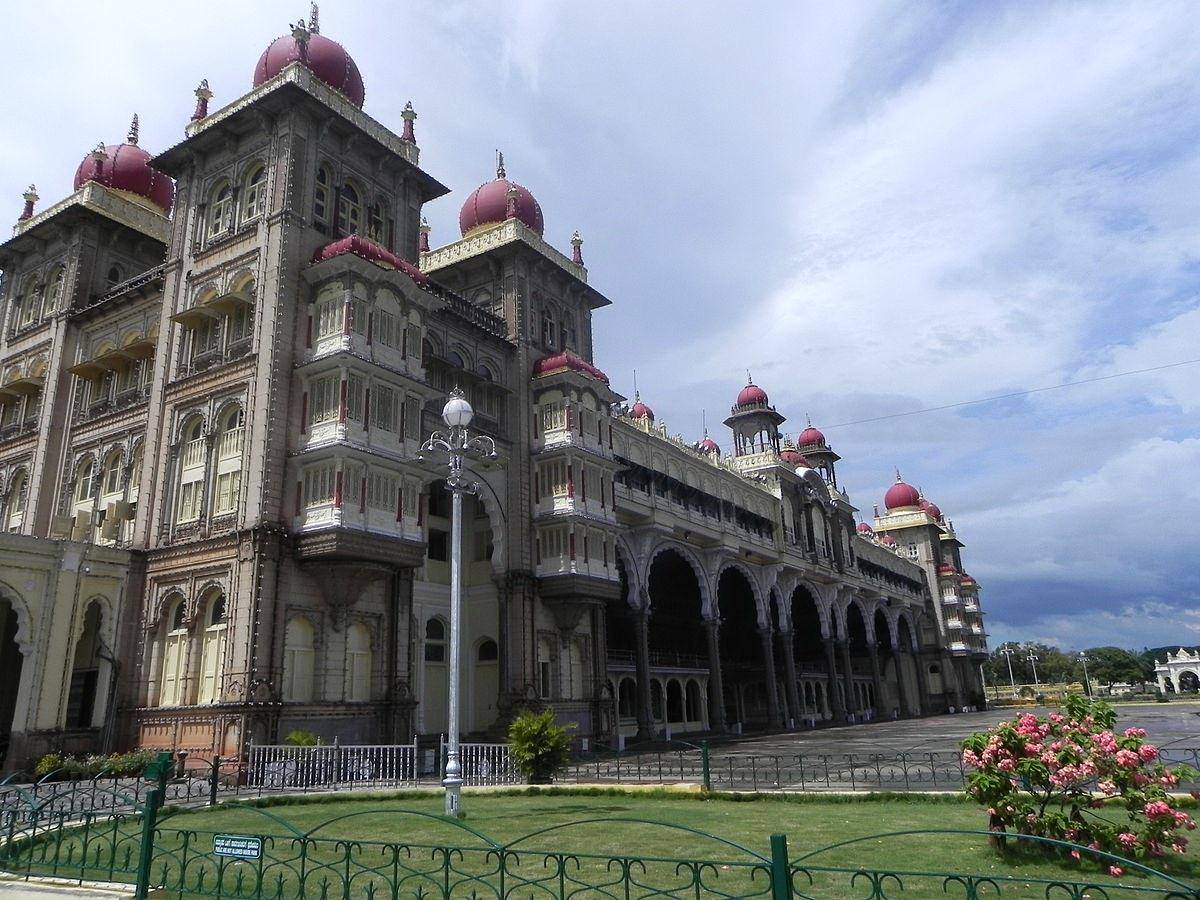 Author: Sarthak Shah - own work, CC BY-SA 3.0,
https://commons.wikimedia.org/w/index.php?curid=17915287
Architecturally, Mysore Palace is very unusual. It skillfully combines Gothic, Hindu and Muslim styles. The building of the palace, consisting of 3 floors, is crowned with pink marble domes. The walls are built of solid gray granite stone. The facade of the palace is 9 arches, of which 7 arches are very wide, and 2 arches are narrower. Arches support huge columns. Near the palace are 45-meter towers and a unique garden.
Annually in the building of the palace complex is the Dashar festival, the symbolism of which lies in the victory of good forces over the evil. Dancers and artists perform at the festival, and on the 10th day of the festival, spectators can see the parade of elephants. The festival is very revered by the Hindus, because according to legend in Mysore, the goddess Durga defeated the demon Mahishasuru. For the duration of the festival, the palace is illuminated by approximately 100,000 colorful lights.
Excursions around the palace usually begin with an exhibition of dolls of the 19-20th century. In this room, in addition to the dolls, tourists can also see a huge collection of sculptures.
Of particular interest is the hall for marriage. The room is built in the form of an octagon with a glass floor. On the walls of the hall hang paintings illustrating the holding of the festival in the past centuries.
They enter the castle complex and Buddhist temples. In total there are 12 temples. The very first temple was built in the 14th century, the most recent temple appeared on the territory of the palace in the 20th century. Temples were erected in honor of the famous gods of India: Shiva, Vishnu, Varaha, Someswara, Lakshmiroman.
The castle also houses the armory. Here you can see the weapons of the 14th century, which was used by members of the royal family.
You can get to Mysore Palace by bus from Goa or Bombay. The greatest number of tourists is observed during the festival. Tourists at the entrance are warned about the prohibition to take photographs. Even in the palace you can not go shod - the shoes remain at the main entrance.