How to wear and combine jewelry with what? Automatic translate
No girl can imagine life without jewelry. Among them are many different options - earrings, rings, chains - all that you can not do without in everyday life and at social events. To choose a decoration should be based on a sense of taste and on the style that a lady prefers. I would like to share some rules that every woman should adhere to to look stylish and effective.

The modern selection of jewelry is striking in its abundance. But before choosing a worthy decoration, you need to figure out how to wear it properly. Gold Shop advises before buying to determine the purpose of the product, where it will have to be worn and what to combine with. So that jewelry does not have an absurd appearance, you need to think through an image that will be harmoniously complemented by them.
Basic rules for wearing jewelry
The best image will be created subject to some important aspects:
Undoubtedly, every girl in the casket stores silver items and jewelry. So, it is worth remembering that you can not wear such jewelry with gold. Such a combination would look silly and funny.
The badge is the image in which all the gold jewelry is worn at once. If a girl decides to wear a golden ring with a large stone, then this will be quite enough. Excess in this case will be bad form. You can put several bracelets on your hand, but only if they are made in the same style or are combined with each other. In this case, the rings should not be on the fingers, and a thin chain can be hung on the neck.
Do not wear gold and other jewelry on the beach. This is a sign of bad taste. Jewelry and accessories should emphasize the style, and not show their quantity and the presence of a high price .
For believers, the cross and incense are considered not just decoration, but a symbol of faith. Such products are not recommended to be worn on clothes, as if on display. Also, you do not need to hang large religious attributes on top of clothes.
Fashion for jewelry is changing quite quickly, so it's better to buy a classic version. Classics can be worn at any time under any clothes.
Age will tell a lot. A young girl will look tasteless and ugly if massive bracelets or rings with large stones are present on her. Similar jewelry can afford an older lady.
The rules of three - an image can consist of no more than three jewelry. For example: ring, earrings, bracelet; necklace, bracelet, earrings; watches, earrings, chain.
The combination of stones in the products. With a diamond necklace, don't wear jewelry with pomegranate. This applies to precious and semiprecious stones. In all items worn, the stones should be the same.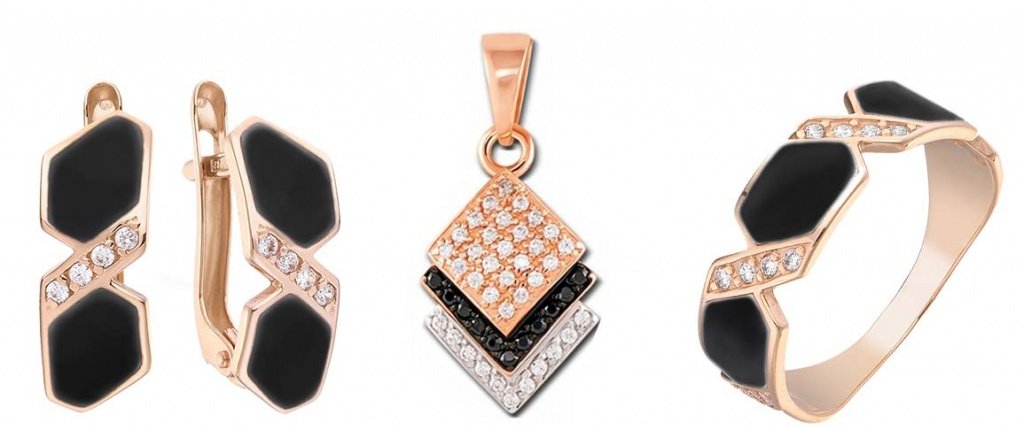 These rules are simple but very important. Make your choice correctly and wear jewelry with pleasure. And the Zlato jewelry store is sure to help.
---