Loving Vincent, first hand-painted movie 10/08/2017 automatic translate
To hire a great biopic (actually a cartoon film), telling about the mysterious death of Vincent van Gogh.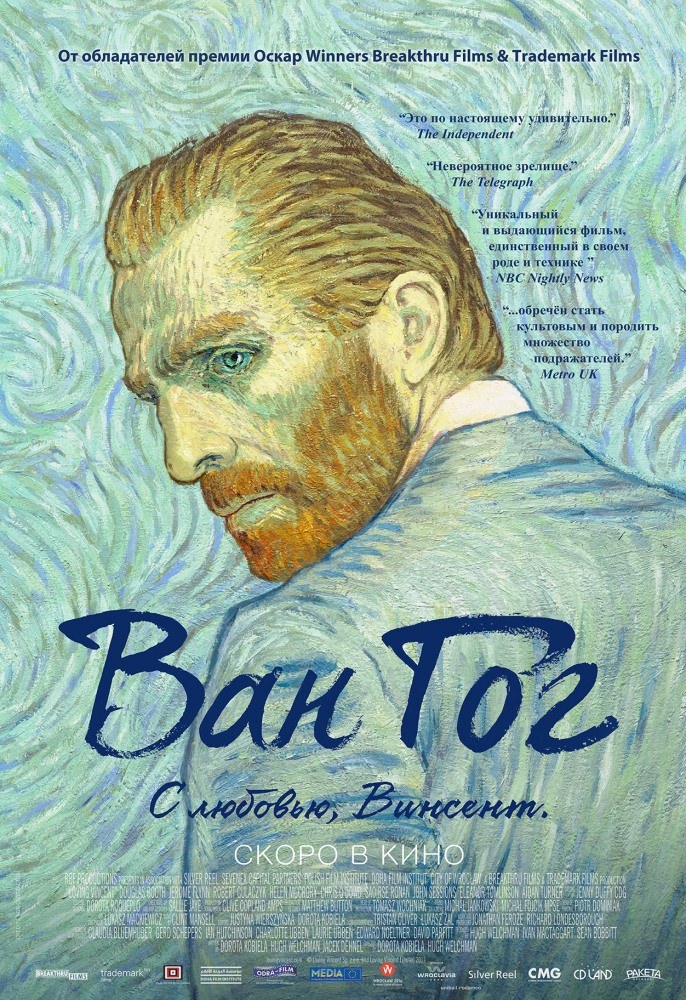 What happened in the glowing imagination of the iconic Impressionist painter Vincent van Gogh? Before us is the result of seven-year attempts to organize this biographical film project, offering to look at the beautiful mind of a revolutionary artist using the medium that he preferred himself - painting.
The artist Dorota Kobiela and filmmaker Hugh Welchman are the leaders of Loving Vincent. In the Russian box office, according to the project «Film Search», the film will appear under the title «Van Gogh. With love, Vincent. « «Loving Vincent», is reportedly the first fully written oil by hand feature film. On Monday, the first official trailer for the film appeared on the Internet.
According to The Hollywood Reporter, the film is fanned by a mystery revolving around the sudden death of Van Gogh in 1890. A character based on real events, Arman Rulin, serves as a narrator and pseudo-detective in a film that studies Van Gogh and reviews his most iconic works in search of a plausible explanation for the suicide of the artist.
Instead of reaching a clean conclusion, the film offers a complex portrait of a man whose mental health remains the subject of debate to this day.
The creation of the film involved 125 artists who together turned 120 paintings by Van Gogh into 65,000 oil-written frames that form animated animations. The work on the film was conducted in a special studio in Gdansk (Poland), where artists from all over the world gathered.
«We can not say more than our paintings,» Van Gogh wrote in a letter to his brother, Theo, shortly before his death. Thanks to the ambitious project of Kobiela and Valchman, Van Gogh's story will be told in his native language.
The film will be released in the world rental on September 22, in Russia it will appear a little later, in November.