Traveling on the 22nd trolleybus with Viktor Shenderovich 20/02/2017 automatic translate
MOSCOW. A book of memoirs and an essay by Viktor Shenderovich with illustrations by Irina Litmanovich was published.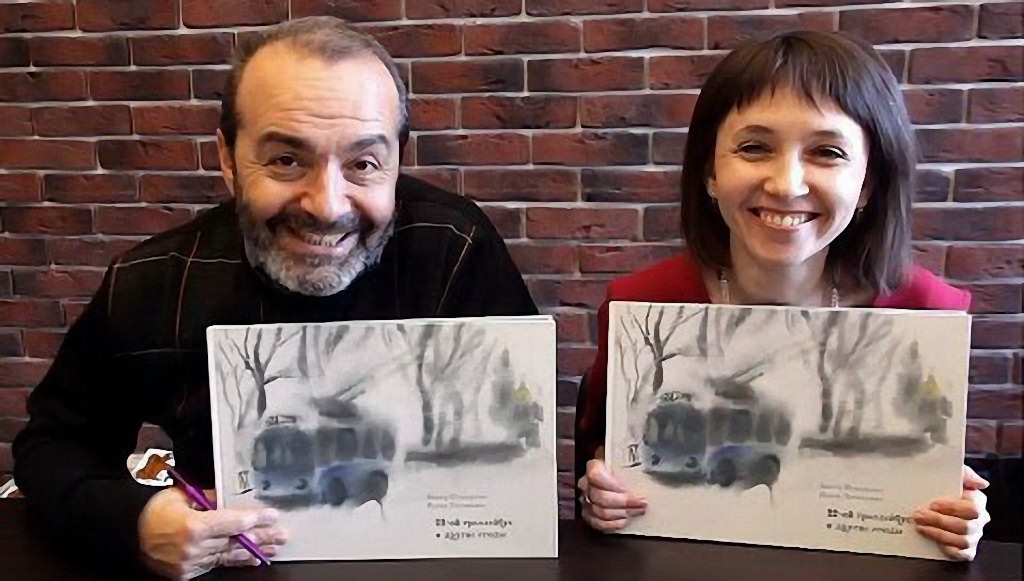 Photo: Youtube.com
The phrase «God forbid you live in the era of change» is relevant in Russia at any time. In the present - especially. The speed with which the intellectual space is transformed, having discovered an unprecedented ability for mimicry, is staggering. And you are waiting only for the silent scene, for general petrification, as in the final scene of Gogol's «Inspector». And the subsequent total reboot, when the white again turns white, and black does not come to anyone's head to dress in light clothes.
The book «The 22nd trolleybus and other sketches» - from those that do not need to be rebooted. A collection of essays and reminiscences of Viktor Shenderovich about friends, teachers, good people who are alive or once living at the same time - Gorine, Vejle, Volodin, Polunin, Gerdte - was co-authored with the remarkable animator Irina Litmanovich. Fans of the movie, she is known for the paintings «Clouds handmade», «Chelomsky customs», «Home Romance.»
In the fabric of a nostalgic narrative, cities and years are fantastically intertwined, one remarkable person delicately gives way to another. Gerdt, who offers to get acquainted with the signatory of the collective epistle against Academician Sakharov. Wretchedly struggling with the lack of freedom Volodin. Generously endowing everyone with every minute happiness of life, Peter Weil. Rolling around the world in his mobile universe Polunin. And amazing watercolors, on which appear and are idolized in the irrevocable distant «friends of beautiful features.» Like a dream slipping out of consciousness or shots from an unreleased movie, from which the heart chills and the soul brightens.