Igor Dremin: The Arrow. Exhibition of works of Andrei Remnev 01/02/2018 automatic translate
Andrei Remnev was born in 1962 in the town of Yakhroma outside Moscow. In 1979 he entered the Moscow Art College in memory of 1905. In 1986 he became a student of the Moscow State Art Institute. V. Surikov, where he studied in the studio K. Tutevol and E. Maksimova. In 1996 he studied iconography under the guidance of the icon painter Fr. Vyacheslav (Savinykh) in the Moscow Spaso-Andronnikov Monastery, where he copied the best samples of Old Russian painting of the XV - XVII centuries. According to the artist himself, it was during this period that his own technique of painting finally formed, which is based on the combination of techniques of Old Russian icon painting, Russian painting of the 18th century, compositional finds of the "World of Art" and Russian constructivism. Like the artists of the past, Remnev uses natural pigments, worn out on the yolk.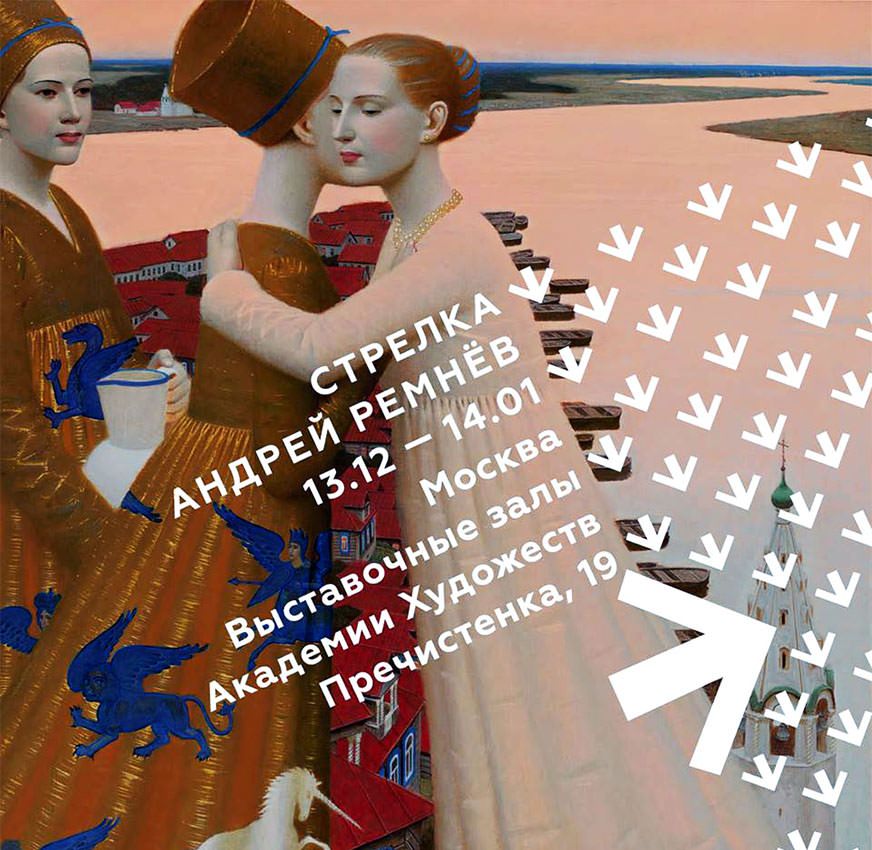 Andrei Remnev works in the traditional technique of multi-layer painting and combines techniques of both European and Oriental art. In his paintings, a deep space is combined with a powerful decorative, a tense composition with a fine modeling of the form, and a clean color relationship with a restrained color.