Variety and application of street paints automatic translate
Modern people are increasingly thinking about their existence, so more time devotes to moral satisfaction. Life is very interesting thing, it can be varied, the main thing is to understand your goal in it and enjoy every moment. The streets of any city differ in their atmosphere, colors and architecture.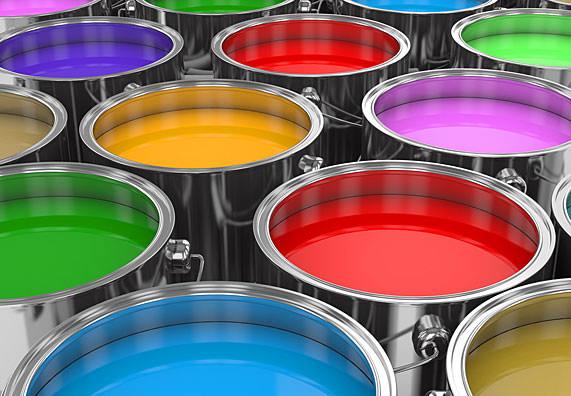 Paints and their types
There is a wide variety of colors created for the street, which give buildings and structures interesting colors. Designers use a variety of colors to stand out and create interesting art objects. But they can be used for vehicles, for example, the Vintage Cruiser Cruiser ismodified and has many colors. Consider the types of paints, they can be:
Emulsion;
Silicate;
Alkyd.
Emulsion paint is resistant to moisture, it is obtained by mixing the binding base and the dye. It is quickly washed before drying. Its main advantages are economy, ecological compatibility, fire safety and resistance to aggressive liquids. This paint dries quickly, perfectly lays on any surface. Before painting the metal, it must be primed. Emulsion paints are latex, silicone, acrylic and others.
The silicate type of the colorant is obtained from silicate resin. It perfectly repels water from the surface, but at the same time it lets in air. High elasticity, makes it possible to cover deep cracks. Alkyd paint is formed due to a special resin. This type is famous for its water permeability, light resistance and environmental friendliness. They are used only for outdoor works, since they dilute the varnish with turpentine, gasoline and other similar substances. Indoors, you can not use this paint.
Variety of colors
Thanks to a large selection of colors today, life has become brighter and more saturated. Kanul in the summer of Soviet times, when all the buildings and other street items were gray. Now, building designers and architects use rich color palettes that can combine different types of paints. From this building become unusual, their facades attract people's attention, sidewalks are highlighted and passers-by leaves a bad mood, to replace which comes a smile.
To date, the gamma of colors has been greatly expanded to make objects more voluminous and original. Each house can be singled out separately and at the same time it fits perfectly into the ensemble of the street or microdistrict. Artists are pleased to work in various colors that help create realistic paintings on buildings, give them the right character and decorate the city.
Apply street paints wherever possible. In addition to buildings and structures, telephone boxes, sidewalks, flower gardens, playgrounds, shops, park elements, stops, vehicles and many other objects are painted in bright colors. They help make everyday life unique, fun and original.
Features of street paints
Psychologists work on techniques that use different colors and objects. Therefore, they argue that bright colors bring positive emotions, and dull and faded - despondency, self-doubt, stress. In gloomy weather, they advise to wear bright clothes, which diversifies everyday life and daily problems. And if people on the street always wait for bright color objects, regardless of weather and time, their lives will become morally easier, more interesting and more joyful.
Manufacturers today took care of street paints and created an extensive palette of them that allows designers and architects to create incredible structures, paintings and other elements directly in the fresh air. The main thing is to know what type of paint is suitable for what material, so that it will hold on for a long time and be water resistant. Life will become brighter if we use high-quality paints created for the street application of various colors.