Seen Elbe and Augustus Bridge in winter by the Br Gotthard Kuehl (1850-1915)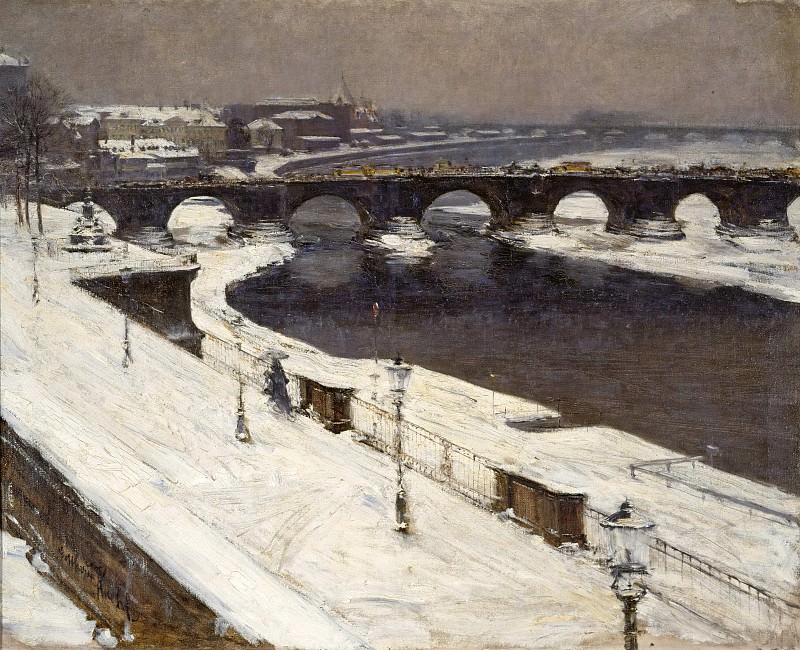 Gotthard Kuehl – Seen Elbe and Augustus Bridge in winter by the Br
c.1900. 78x94
---
Edit attribution
Download full size:
3800×3085 px (

1,8 Mb

)
Painter:
Gotthard Kuehl
Location: Old and New National Galleries, Museum Berggruen (Alte und Neue Nationalgalerie, Museum Berggruen), Berlin.
Seen Elbe and Augustus Bridge in winter by the Br — Gotthard Kuehl
Пожалуйста, подождите
На эту операцию может потребоваться несколько секунд.
Информация появится в новом окне,
если открытие новых окон не запрещено в настройках вашего браузера.