Annalena Altarpiece, predella – Saints Cosmas and Damian, Crucifixion Fra Angelico (1400-1455)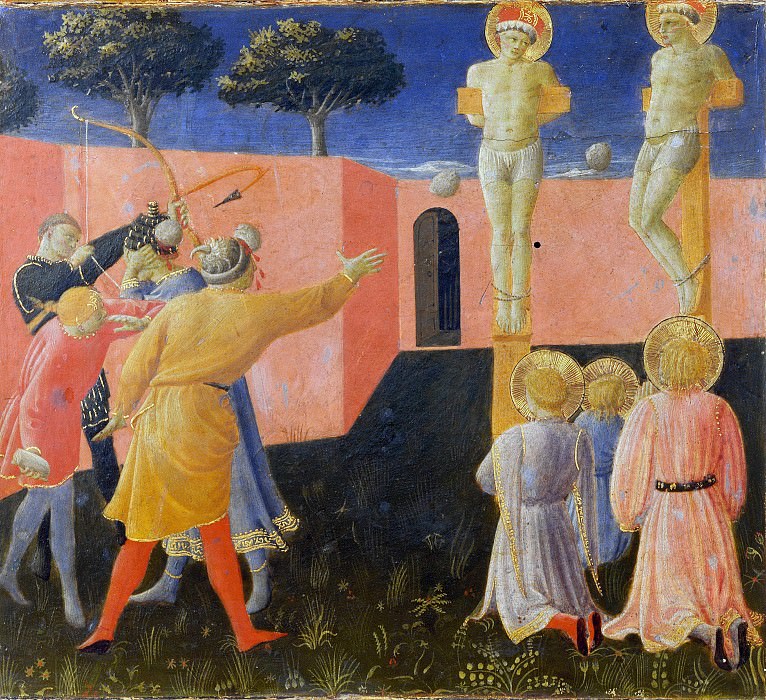 Fra Angelico – Annalena Altarpiece, predella - Saints Cosmas and Damian, Crucifixion
1445. 20 x 23.5
---
Edit attribution
Download full size:
3391×3101 px (

1,8 Mb

)
Painter:
Fra Angelico
Location: National museum of San Marco, Florence (Museo Nazionale di San Marco).
Annalena Altarpiece, predella - Saints Cosmas and Damian, Crucifixion — Fra Angelico
Пожалуйста, подождите
На эту операцию может потребоваться несколько секунд.
Информация появится в новом окне,
если открытие новых окон не запрещено в настройках вашего браузера.