John Sobieski, Vanquisher of the Turks, at the Gates of Vienna Jan Matejko (1838-1893)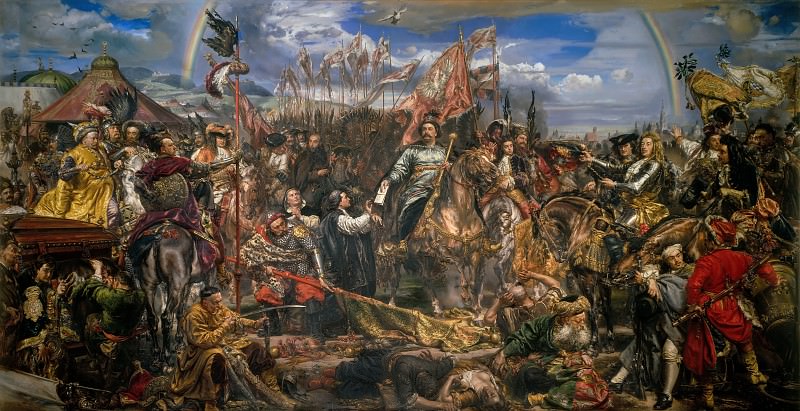 Jan Matejko – John Sobieski, Vanquisher of the Turks, at the Gates of Vienna
1883. 458x894. Sala del Sobieski
---
Edit attribution
Download full size:
6659×3421 px (

4,2 Mb

)
Painter:
Jan Matejko
Location: Vatican Museums (fresco) (Musei Vaticani (murales)), Vatican.
John Sobieski, Vanquisher of the Turks, at the Gates of Vienna — Jan Matejko
Пожалуйста, подождите
На эту операцию может потребоваться несколько секунд.
Информация появится в новом окне,
если открытие новых окон не запрещено в настройках вашего браузера.