Ideas for New Year's gifts - products and tapestry Automatic translate
New Year traditionally remains a holiday in which loved ones are pleased with unconventional gifts. Tapestry products as New Year's souvenirs impress with their versatility: they can be presented to everyone.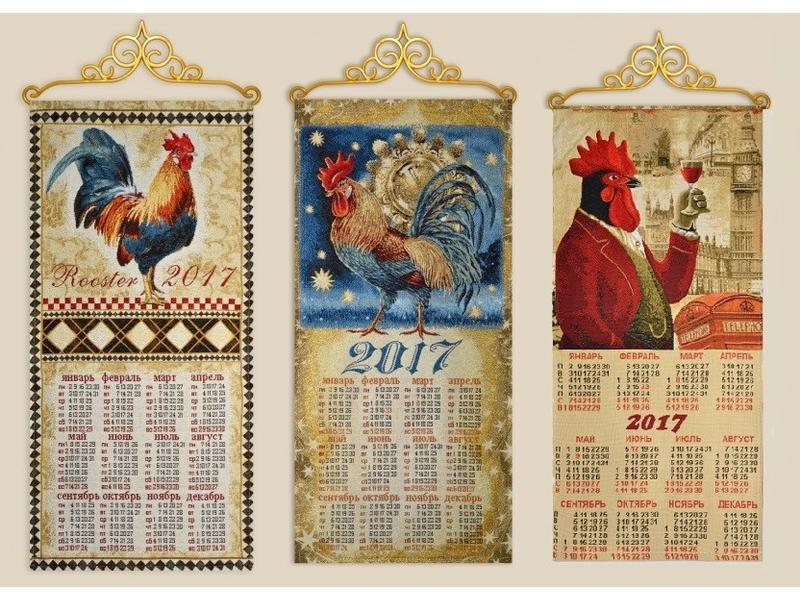 Problem of choice
Every year I want to surprise and delight my loved ones with unusual New Year's souvenirs. But to do this is not so simple: the idea for original and useful souvenirs is not enough for everyone. Where to get gift inspiration and choose unbroken gifts for family and friends?
Let's start with segmentation. Naturally, you will not give the same to your work colleague or business partner that to close relatives and friends, just as your grandmother is unlikely to be pleased with a souvenir with a joke or a new-fangled gadget.
Gifts for colleagues should not violate the boundaries of business communication, for friends and relatives - meet their dreams, lifestyle. Children need a fairy tale in the form of a gift from Santa Claus. All together requires a lot of time for searches and choices.
An interesting solution to this problem will be tapestry products for the interior of the New Year, winter or classic theme. Among the tapestries, you can also find outstanding gifts for every taste: souvenirs, talismans, practical things for the home, gifts that are functional for colleagues and non-banal for friends.
Gifts for the family
The best idea for a gift to the house is New Year's collections of tapestry textiles. They will decorate the interior of rooms for various purposes:
bedspreads and pillowcases in the bedroom and nursery;
tablecloths and napkins in the dining room;
decorative pillows in the living room;
panels and newsstands in the hallway;
aprons and potholders covers for teapots in the kitchen;
paintings in the office.
Gifts for friends and acquaintances
A good idea for an extraordinary gift to friends and acquaintances is a picture made by thread weaving techniques. Tapestry paintings are an actual element of decoration of modern interiors. The choice of drawing is not limited to winter landscapes, New Year characters and the symbol of 2017 - the Fire Rooster.
Awareness of the tastes and hobbies of friends will help you choose the genre and theme of the canvas. You can present abstractions, ethnic motifs, still lifes, ornaments. The most valuable artistic textiles are reproductions of masterpieces from art galleries.
Corporate Gifts
Perhaps the most difficult type of gift. Often, in choosing a suitable souvenir to colleagues and partners, we are limited not only by business etiquette, but also by budget. The New Year's tapestry calendars with the symbol of the coming year or your company logo (if it is custom made) can become an original and necessary gift in the office. It's a good idea to give a colleague or boss a small picture or a bottle case in the form of a Christmas tree, Santa Claus or Snow Maiden. Stylish tapestries and other tapestry gifts are widely presented. on that website .
All ideas for choosing a New Year's gift will be successful. Each item of art textile will decorate the room, will serve for many years without losing quality and attractive appearance.
---