Jonathan Byrne: 'I threw Picasso and Matisse to $ 100 million'

05/03/2017

✈





automatic translate
PARIS. During the trial, which took place last month, Jonathan Byrne (Yonathan Birn), one of the accused, said destroyed five paintings stolen in 2010 from the Museum of Modern Art. The paintings owned by Picasso, Matisse, Modigliani, Braque and Fernand Leger.
«I threw them in the trash. I made the biggest mistake of my life, «- said Byrne in the courtroom.
His words, however, did not convince any judge, nor by his associates, who believe Bern «too smart» to destroy the masterpieces of painting. Some researchers believe that the painting has long exported from France.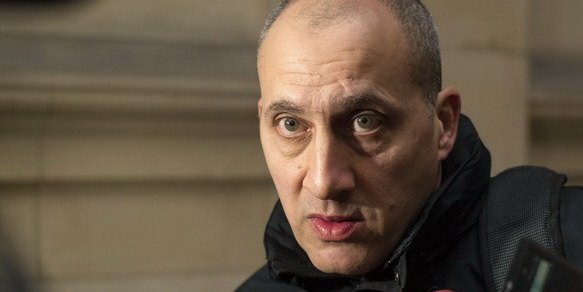 Veran Tomic (Vjeran Tomic)
The main suspect Veran Tomic (Vjeran Tomic), nicknamed «Spider-Man», according to French media last 14 times longer found guilty of offenses. In his home authorities found climbing gear: gloves, ropes, shoes and tools. Tomic revealed that about 3 am May 20, 2010, he broke into the museum, located near the Eiffel Tower, disconnecting the security system. He took the glass in the bay window and cut metallichsky lock, which allowed him to move freely through the building. Tomic had to steal a painting by Fernand Leger and perhaps Modigliani commissioned by the third defendant, 61-year-old antiquarian Korvez Jean-Michel (Jean-Michel Corvez). Along the way, he came across a picture of Picasso, Matisse and Braque, and decided to grab them, too.
A few hours after the theft, Tomic offered all five paintings Korvezu who was stunned such a proposal. Korvez admitted that initially paid Tomic 40,000 euros in small denominations only work Leger, and was not sure to find customers for the rest of the stolen paintings.
Concerned about the safety of a stolen, Korvez showed pictures of his friend, 40-year-old expert Jonathan Bёrnu. Byrne agreed to buy the work of Modigliani and the rest hidden in his studio. Modigliani he put deposited in a bank vault. When police began investigating the theft, Burne panicked. In May 2011, he took from the safe Modigliani returned to the shop, took out all the pictures of the stretchers, broke them, and threw in the trash.
Tomic is charged with theft of public cultural property Korvez and Burn - in receiving and possession of stolen. All three are accused of criminal conspiracy to commit theft. Korvez and Burn can be sentenced to 10 years in prison, Tomic - to 20 years in prison as a repeat offender.
It is interesting that during the interrogation Tomic said that he is confident that Byrne did not destroy the paintings and hid while he did not hesitate to declare that «this is my art.»