400 works of art can leave the walls of the Thyssen-Bornemisza Museum 06/02/2017 automatic translate
The Thyssen-Bornemisza Museum in Madrid was in a difficult situation - a lease contract for a collection owned by the 73-year-old Baroness Carmen Cervera, the widow of industrial tycoon Hans Heinrich von Thyssen-Bornemisza ), who died in 2002, came to an end on Monday, January 30th. The future of the collection, which consists of 429 works, is estimated at 750 million euros and includes works by Monet, Sisley, Renoir, Degas, Gauguin, Rodin, Matisse and Picasso, is in limbo.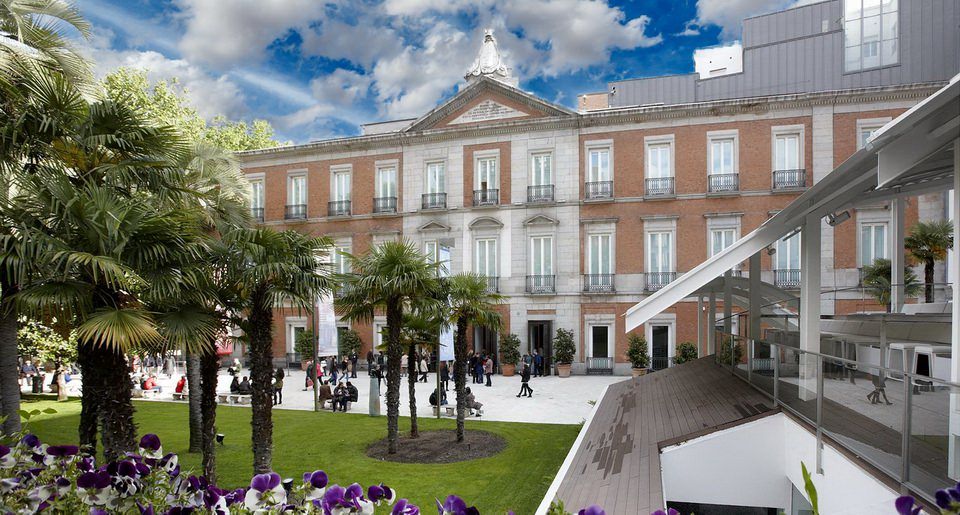 Thyssen-Bornemisza Museum, Madrid
The server threatened to export its collection from Spain in case a new agreement is not reached. The Minister of Education, Sport and Culture of Spain, Inigo Mendez de Vigo, promised that the deal will be concluded before the end of this week.
Most of the collection's works are kept in the Thyssen-Bornemisza Museum, in the historic Villahermosa Palace. In 1993, the museum acquired 775 works dating from the 13th-20th centuries from the collection of the Baron, which at that time was considered the largest frequent collection of art in the world. The amount of the transaction was not large - only 350 million US dollars. In 1999, the Baron's personal collection was supplemented by works belonging to his wife Carmen Servera, and transferred to the Madrid Museum for rent for 11 years. When the contract expired, the baroness asked the Spanish state to buy her collection, but the deal did not take place. Instead, the lease was again extended with an agreement to take a final decision in 2016.
Carmen Servera expressed the desire to preserve the collection for the Spanish people, but at the same time have the opportunity to personally manage its part. In 2011, Servers opened the second Thyssen-Bornemisza Museum in Malaga, and in March this year plans to open a third in Andorra, where the Baroness has a permanent residence.