"Party" Sally Potter and Alexei Rodionov at the box office 10/01/2018 automatic translate
MOSCOW. The intellectual comedy Sally Porter "The Party" was released.
In late December, the long-awaited premiere of a new film, Sally Potter (The Party), was held. A good chance for converting cinephiles to get acquainted with one of the most interesting figures of author's cinema in Great Britain. After the release of Ginger & Rosa on the screens of the friendship of two teenagers during the Caribbean crisis, it took 5 years. A long pause is understandable. Honest film should mature, brew like a good wine.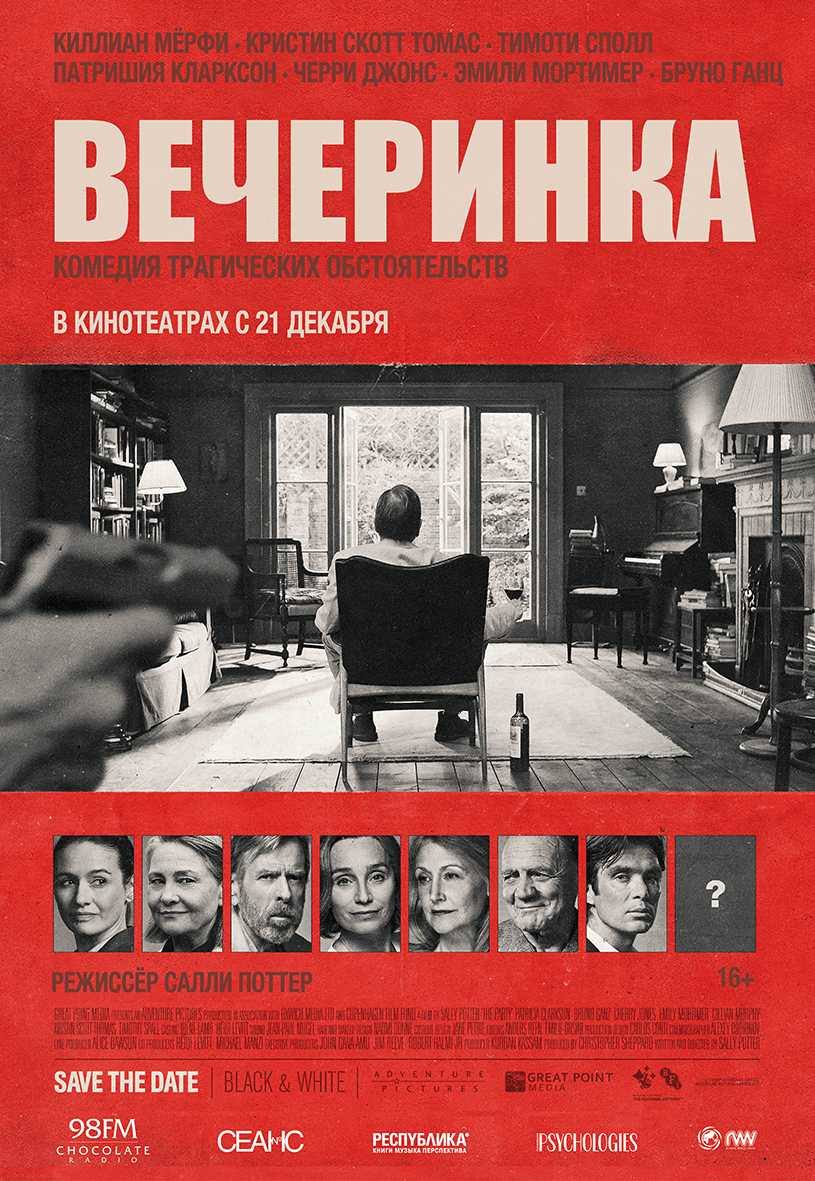 There are nuances of a different kind. Commercial cinema, opening access to unlimited budgets and opportunities, requires instead of loyalty and guaranteed profits. The payment for independence that Potter chose was the lack of insurance, the risk with vague prospects, the need to be on the set with many-armed Shiva, to answer for everything himself, to seek like-minded people.
One of them was the famous Russian operator Alexei Borodin. In his portfolio - "Go and See", "Farewell", "The Wife of the Kerosene", "The Muslim", cooperation with Kira Muratova, Sergei Bodrov, Renny Bartlett. "Party" - the fourth picture, shot in tandem with Potter. One of them - a short film for the almanac "Paris, I love you" - was not included in the final version of the picture. Borodin is one of the few domestic operators known in the West and regularly receiving invitations to work there. His meeting with Potter took place in the early 90's, after the fall of the Iron Curtain, when the world discovered a new Russia. The first joint picture was "Orlando" with Tilda Swinton in the title role. Orlando has become a real breakthrough for both. Borodin, according to Potter, has invaluable qualities: the highest professionalism, rich imagination, the ability to create a unique visual image. Perfect was the choice of black and white aesthetics for a new film.
The world premiere of the "Party" was held in the framework of the main competition program of the Berlin Film Festival. Star composition, unpredictable plot, in which the evening suddenly ceases to be languid, grotesque and stinging irony - an argument in favor of watching the movie.