The value of human life, or inoculation against homophobia 09/06/2017 automatic translate
CANNES. The second most important award of the jubilee film festival was a film about the problems of AIDS patients.
Against the background of joyful reports about the deserved success of «Dislike» Andrei Zvyagintsev and the ensuing discussions, the information about the winner of the Grand Prix of the festival turned out to be somewhat in the shadow. Director Robin Campillo calls «120 battements par minute» («120 beats per minute») the main film of his life, although behind him - the main prizes of the Portuguese Fantasporto-2005 for Les revenants («Ghosts»), Cesar-2009 ( «Cesar») for the best script for the Entre les murs tape Laurent Comte, the prize «Horizons» of the Venice Festival 2013 for «Boys from the East» (Eastern Boys).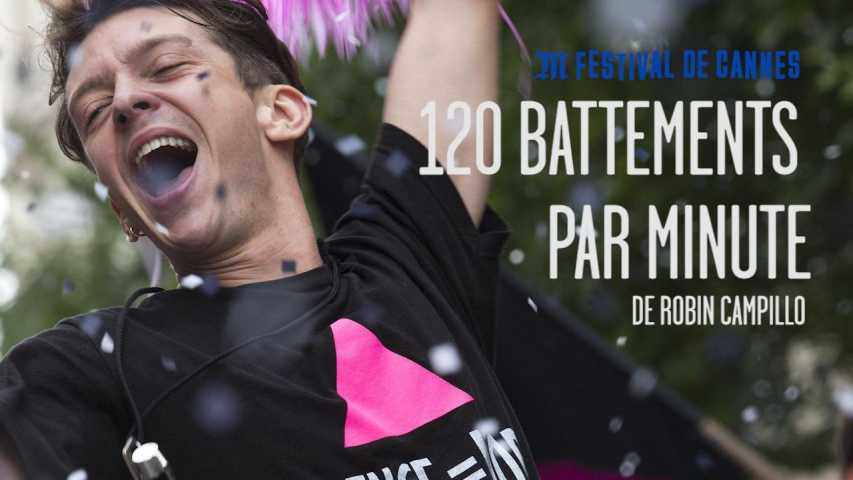 The plot of the film is partly autobiographical. Twenty years ago, Campiyo was an activist of a public organization that fought for the rights of HIV-infected people. Only in recent years a terrible diagnosis has ceased to be associated with a death sentence. An adequately selected course of treatment, the availability of the necessary drugs can prolong the full life for decades. A quarter of a century ago, at the height of the AIDS epidemic in the West, this could only be dreamed of. The pace of work on effective drugs was incommensurable with the scale of the impending catastrophe. People were dying, and society remained deaf to their calls, pleas and protests. One of the most famous groups, trying to reach out to the authorities and the money-holders, was the organization Act Up Paris («Act»). On the screen - her activists who are trying to immediately solve the acute problem, accusing society of inaction.
A frank conversation about the dramatic love of heroes with an unconventional orientation without epatage and yellowness is an opportunity to convey the obvious for any Homo sapiens thought. The value of human life is not determined by how much it corresponds to the notions of a significant part of society about the norm, does not depend on the thickness of the wallet and the alternative perception of reality. For the Russian society, which has not managed to get an effective vaccination against homophobia and rejection of «otherness» in previous decades, it is more than a timely message. Cannes met the picture with ovations and tears.