Competition "The Time of Prokofiev" opens new names 02/12/2017 automatic translate
MOSCOW. The winners of the III competition of composers "Prokofiev's Time" are announced.
An ingenious composer, an innovator who hated beaten tricks, a talented writer with a brilliant sense of humor, an excellent chess player who called the ancient game the music of thought and won somehow the part of Jose Raul Capablanca. What sort of epithets did Sergei Prokofiev deserve from colleagues, poets, enthusiastic admirers and envious persons. The chairman of the globe and the invincible Scythian, beating the tambourine of the sun, the classic and musical futurist, the greatest composer, refined intellectual and formalist.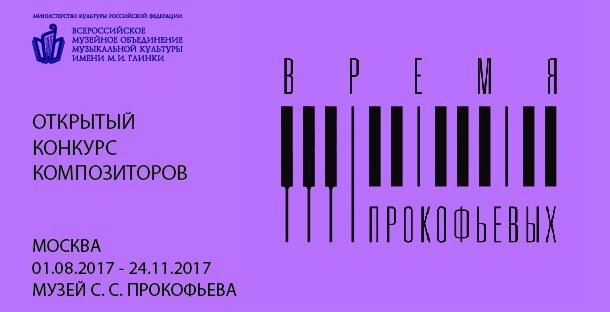 The air of a foreign land did not excite in him inspiration, at home his music was then raised, then compared with the sounds of a musical gas chamber and drill. The decision to return to their homeland led to disastrous consequences. To the hell of the Gulag for his wife, declared a spy, the collapse of family life, the inability to freely travel abroad. To accusations of formalism and an unofficial ban on the execution of his works after a notorious resolution. To stress, undermined health and sudden death.
Svyatoslav Richter considered all the works of Prokofiev to be genius without exception. Unknown pages of his biography will be "read" only in 2053 after the opening of all the archives. Its name is immortalized in the names of streets, museums, art schools and monuments. However, the main thing that the composer leaves after himself is his music and experience that inspires subsequent generations.
The descendants of Sergey Sergeevich in 2015 supported the initiative of the museum association of musical culture named after Glinka about the composers' competition "The Time of Prokofievs". The tasks of the creative contest are the discovery of new names, the popularization of the heritage of Sergei Prokofiev, the acquaintance with the work of his descendants: the poet and artist Oleg Prokofiev, the composer Gabriel Prokofiev, the anthroposophist Sergei Prokofiev, whose youthful mystical verses inspired the participants of the first season to create competitive works.
In 2017, the competition was held for the third time. November 30 in the Museum of Prokofiev were announced the names of his laureates. Svyatoslav Ovodov, composer, member of the A. Bakhrushin Theater Museum, won the nomination "Academic Form". In the category "Non-academic experimental form" - Alexandra Filonenko, a student of Edison Denisov, who now lives in Berlin.