The point of no return of Rual Amundsen. Sensational version of his death 13/03/2018 automatic translate
MOSCOW. Paulsen published a book by Monica Christensen about the last days and the mysterious death of the polar explorer Rual Amundsen.
Since the death of the famous polar explorer, who first visited the geographical poles of our planet, it took almost 90 years. The circumstances of the tragic finale of the rescue expedition led by Roald Amundsen, which flew from Tromsø to the distant ocean scout-bomber Latham 47 in search of Umberto Nobile, are unknown to this day. The seaplane with the French crew never reached the crash site of the N-4 Italia airship, at which the second polar expedition of the Italian explorer of the Arctic was undertaken.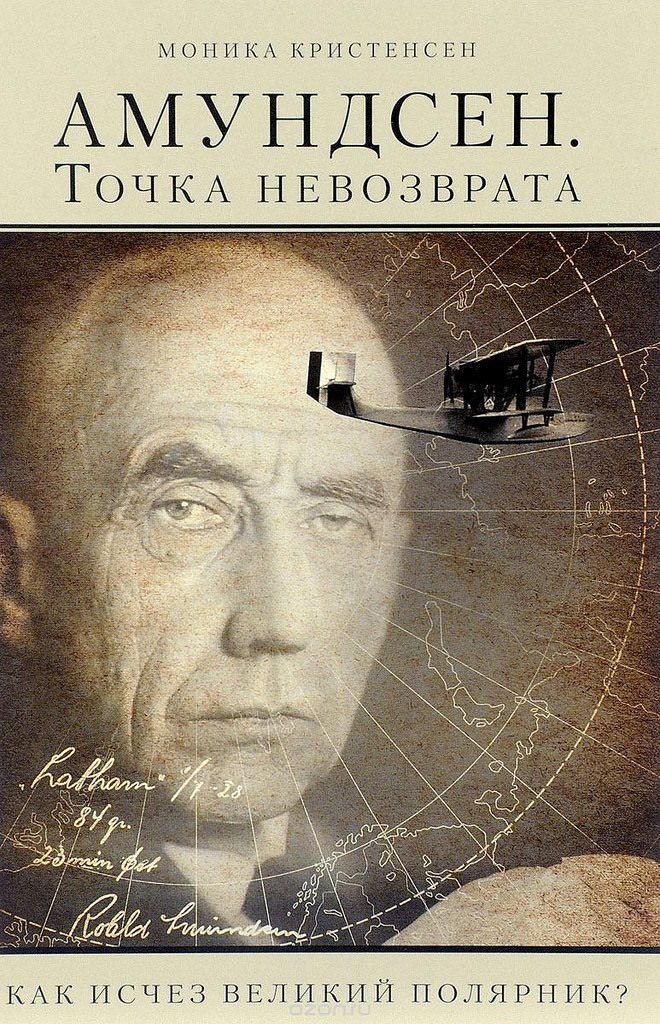 Amundsen died on June 18, going to the rescue of his antagonist. And in 5 days Nobile flew from sheltered his ice floe on an airplane Lieutenant of the Swedish Air Force Einar Lundborg. In his life there was everything: glee of the crowd and persecution after the announcement of the results of the investigation of the death of the airship Italia. Five years in Dolgoprudniy, work in Dirizhablestroy, the creation of the first Soviet semi-rigid airship and a large boathouse, departure to America. He died in a very old age.
Amundsen also died a month before his 56th birthday. Once, learning about the tragic fate of the expedition of the British Robert Scott, who could not overcome 12 miles to the nearest warehouse with food, Amundsen said that without hesitation, would give much for the sake of his salvation. In 15 years he sacrificed his life for the sake of his eternal opponent.
The documentary novel "Amundsen. Point of no return "- a sensational version of the death of the famous traveler from Monica Kristensen (Monica Kristensen Solås). In it, the first woman who visited the South Pole, the glaciologist, the author of popular science books and criminal novels, the leader and participant of several polar expeditions presented new facts, tried to debunk some myths. In the near future plans to organize an expedition to the South Pole following the tracks of Rual Amundsen.
Paulsen publishes literature on the study of Antarctica and the Arctic, cognitive books for children from the series "Dangerous Adventures" and "Great Expeditions", "Arctic Encyclopedia." The founder is a Swedish philanthropist, scientist, polar explorer Frederik Paulsen (Frederik Dag Arfst Paulsen).